10 tags
Word of the Day 18/04/2013 - Thursday
Thursday n. the day of the week before Friday and following Wednesday Well, obviously. But this Thursday in particular is my @*th birthday and I was actually born on a Thursday too, which means … ummm … well, not much really.  There must have been loads of times in my interminable lifetime that my birthday has fallen on a Thursday. Commonly believed to originate from Thor, who is one...
2 tags
2 tags
13 tags
3 tags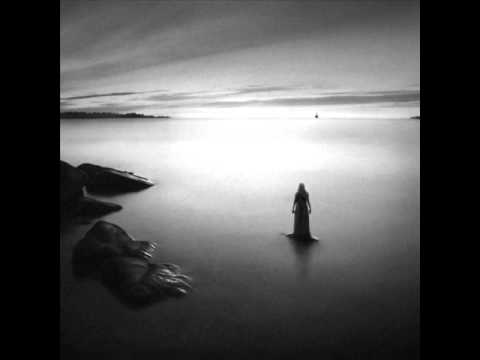 4 tags
inatoms: "If I could only touch you and create a ripple in all you know," said the book. This particular book has created tidal waves right down to my very core, right down to my atomic level. It has been a particularly beautiful, sometimes painful, occasionally heartbreaking, and a distinctly life- and attitude-changing read that has made me reassess my past and probe the dusty chambers of...
5 tags
3 tags
Daily Thought
misssecretagent: Only by rising and reaching out can you find your center. Learn to hear your heart over your head as your mind will often keep you in the confines of what you have always known. To lead with your heart requires that one is willing to follow its guidance fearlessly. If man could be as unconditional in his heart- expanding without restrictions or boundaries much like the universe,...
5 tags
inatoms: You believe in ghosts.  Of course you do.  The ones whose name is spoken in a chance sentence when you least expect it.  The ones that you hear in the notes of your favourite songs and in the drops that bounce off the windowpane.  You still feel them.  I know you do.  Haunting your chest and casting shadows at the back of your throat when you tell someone that they don't exist, yet all...
3 tags
misssecretagent: …this is one of those songs...
4 tags
1 tag
inatoms: To be a successful writer, I believe one must have the ability to engineer a thought to a limb; to not only describe the summertime, but afford the reader a subtle breeze, a chance drizzle or even if just the sand between their toes at a crowded beach.  I've only recently discovered that by tousling words around with similes and metaphors, you form expressions and with expressions, you...
9 tags
Word of the Day 02/01/2012 - quimtessent
musingsofalibertine: quimtessent a. of or resembling a vagina. Need I say more.  The zenith of asteisms. "Why, darling, you're looking absolutely quimtessent this evening!"  They won't have a clue that you're calling them a cunt.
5 tags
5 tags
3 tags
"A great fire burns within me, but no one stops to warm themselves at it, and..."
– Vincent van Gogh (via penseesduchoeur) Because few people truly see what is before them, do they.
8 tags
"If you are not loved, but do not know for sure whether a potential rival is..."
– Vladimir Nabokov, The Eye (via musingsofalibertine)
3 tags
5 tags
Word of the Day 18/03/2012 - gilliver
musingsofalibertine: gilliver n. a wanton wench "Lotty, I think I have a title for my book that graphically details your paraphilia. I shall call it Gilliver's Travels.  I trust that you won't mind."
2 tags
"No matter how much you feed the wolf, he keeps looking at the forest"
– Ilse Lehiste (via fratello-del-lupo)
4 tags
4 tags
Word of the Day 11/03/2012 - kakorrhaphiophobia
musingsofalibertine: kakorrhaphiophobia n. the morbid fear of failure. Surely the definition of irony in that any attempt to say this word is doomed to failure in itself.
4 tags
"It strikes me that this may be one of the differences between youth and age:..."
– Julian Barnes, The Sense of an Ending (via interloudio)
10 tags
Word of the Day 20/05/2012 - jorum
musingsofalibertine: jorum n. large bowl containing drink; its contents. Thor: Ah, Loki. Pass the jorum, would you, my brother. Errr, I mean adopted brother. Let us drink! And fight! And make our ancestors proud! Well, my ancestors proud. Your ancestors would melt if it got a bit too warm, obviously. Would you mind holding Mejon, Mjin, Mjoni … my hammer for a sec'. I have to comb my...
3 tags
inatoms: A billion or so neutrinos from the Sun will pass thru your body by the time you finish reading this sentence. Have you any idea how much of you passes thru me when you say 'hello?'
5 tags
4 tags
"Thus, my whole defenceless being invited calamity. One evening the invitation..."
– Vladimir Nabokov, The Eye (via musingsofalibertine)
3 tags
9 tags
5 tags
In Atoms: The rule of seven implies that it will... →
inatoms: The rule of seven implies that it will take that many times to anchor a certain detail into memory.  It is also the number of times a heart must break before your idea of love begins to limp along the rutted path that takes you back home.  Everything about this letter is mnemonic; my feeble hands attempting to sew all of the things I failed to imbue upon you.   I love you. In seven...
7 tags
3 tags
3 tags
inatoms: The rain whispers your name.
2 tags
4 tags
Word of the Day 03/09/2012 - bathetic
bathetic n. a ludicrous descent from the elevated to the ordinary in writing or speech "Lotty, oh Lotty, thou art more beauteous than the shimmering stars that paint the firmament in silver. Now whip off your knickers, Love, and get yourself over here. No, no, I am not being crass, merely bathetic."
6 tags
inatoms: I picked up my first seashell when I was 5 because my mother worried that I'd wander off and drown in the ocean.  You told me it was a piece from a treasure box and that its contents would eventually wash up to shore and that it was up to me find them all.   At age 8, I found a starfish.   At 10, a ring.   I became rich of things lost and by the time I was 14, I had enough pieces of...
5 tags
Word of the Day 31/08/2012 - fabulist
fabulist n. a person who invents fables, or a liar Long years ago, when summers gleamed and sunshine pooled into tremulous haziness above the warm roads, a rabbit and a mole were talking in the shade of a sprawling oak tree. "I heard that Mr Raven squawking in the early hours again," said Mr Mole, squinting at the slinky rabbit beside him. "Oh, him," said Miss Rabbit in...
2 tags
If you are a Doctor Who fan, just reblog. It will...
7 tags
Word of the Day 28/02/2012 - absterge
musingsofalibertine: absterge vt. to wipe; to cleanse; to purge. "Hang on, Lotty! I just need to absterge myself and put my trousers back on before we meet our guests." Assassin's Creed fans (including Lotty), take note.  The Templars' Abstergo has the root of its name in this word.  For their sole intent is to purge the Assassins and wipe them from the world. The Templars will not prevail,...
7 tags
9 tags
inatoms: What if I've always known?  If at the tender age of 10, I had already felt you in the ebb and flow of the ocean and knew, unequivocally, that I'd love you despite the many suns that would abandon themselves into the ocean with tired hope.  I have always loved you, from afar, from within, from the apogee of all the things I've ever wished for.  And so I'll set afloat this pale confession...
1 tag
Through all the strife, through all of your heart's aches, throughout all of the time we spend navigating the tortured routes of our slowly converging journeys, there is always the constant of your remarkable grace and dignity. And this, above all else, is the reason my love for you burgeons by the minute. This, above all else, is why 4339 miles dissolve and become meaningless. I wish you could...
7 tags
2 tags
13 tags
2 tags
inatoms: One day, I'll align my atoms in such a way that I'll be able to fade right into you and become the very reason you exist. One day.
8 tags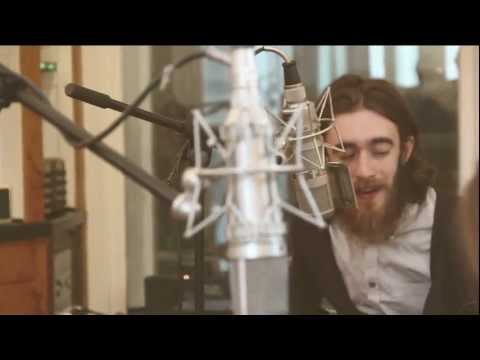 4 tags
Word of the Day 27/08/2012 - nudiustertian
nudiustertian a. pertaining to the day before yesterday Using this word should cement your reputation as a lovable old thing who dwells in the 19th Century. "I watched The Day After Tomorrow the day before yesterday. Indeed, my viewing was nudiustertian."
5 tags
3 tags
In Atoms: Happiness, for me, is a glossy... →
inatoms: Happiness, for me, is a glossy photograph that you're hesitant to show anyone lest they grab it with excited fingers and forever mark it with their indelicate fingerprints.  I received a letter today from a dear friend who says I have become very absent lately and I suppose he is right.  I haven't been writing as much as I used to before, but the truth of the matter is that I haven't...